The Mido Restaurant
CULINARY ART & RELAXATION
"In our everyday live under stress we need little quiet periods and slacks to come off and enjoy either during lunch break or a comfortable dinner with friends." (Sushi-Master Ha Tran)
PASSION & TRADITION OF SUSHI MASTER HA TRAN
Quality, texture and variety of rice and fish are the fascinating themes for HA as well as the hard to learn technics of cutting. Driven by ambition, HA went to a Japanese Sushi-Master to be educated, he built up and gathered his own experiences for decades and meanwhile he teaches the high art of Sushi to the next generation.
This highly dedicated performance is realized in all his restaurants. Two "Mikoto Sushi" restaurants are located in Berlin and one "Yedo Sushi" is established in Homburg. The restaurant MIDO in Berlin is the result of a melting process of both. Here HA pampers his guests in a refreshing Japanese ambience. The year 1999 for HA was an important one: his daughter and his first restaurant were "born".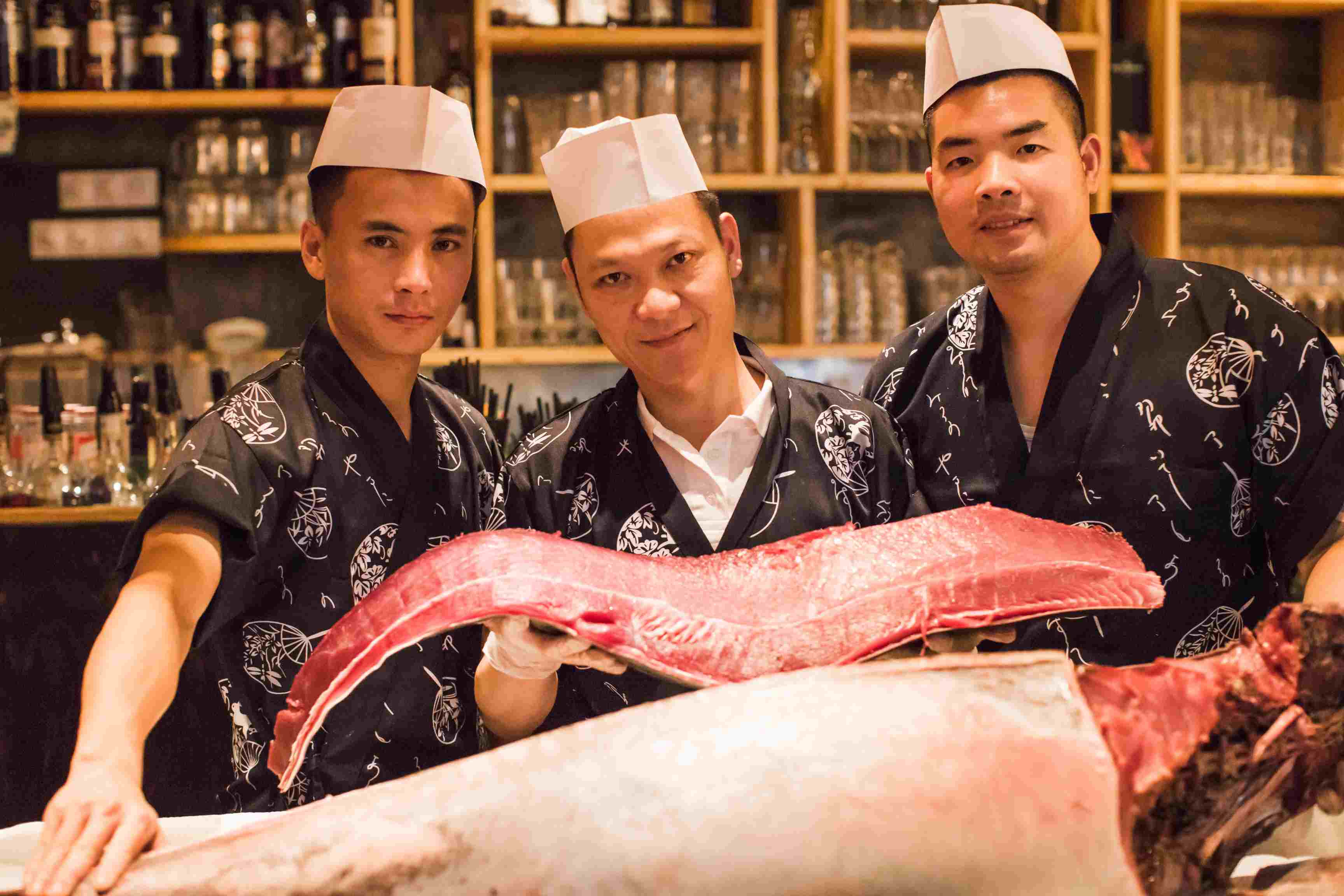 Various
Asian dishes
Ha Tran serves healthy, delicious easily digestible dishes onto your plate. He learned the preparation of Sushi starting from the very bottom and improved it. For him quality and freshness is self-evident. Light Asian soups, Japanese grills coming with vegetable of the season, Teriyaki-sauce and rice as well as Big Bowls, Finger food and seducing deserts accomplish the rich Sushi menu.
Traditionally Japanese
by form and color
Our ambience is absolutely following the Japanese traditions. Flowery pink cherry blossoms and rice paper globe lamps illuminate the different Japanese elements made of fine woods. Art objects tell stories of ancient Japan. Let this atmosphere calm you down while you relax and let your taste-buds be tickled by our delicious, fresh prepared Asian deli.
Reservation
FIND YOUR TABLE
After e-mail confirmation of your appointment your reservation is binding.